Naturspielgruppe Waldstorch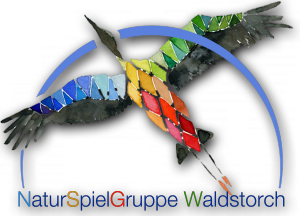 For children from age 3 until Kindergarten entrance
English and German
Friday Mornings
8.30 – 11.30
We meet at Schönfels Farm in Oetwil where we say good morning to the animals and each other before venturing off to the forest for fun and adventure.
While we love being out in all kinds of weather, if it is particularly nasty we cozy up inside our rustic farm playroom and enjoy a morning of nature-based arts and crafts, story and song.
There are still a few places available for the 2019/2020 school year. Contact us to arrange a Schnuppertag.